England Revisited by Simon English

2010-2011
Simon English's unique land artwork using 75 co-ordinates to write 'England' across the country.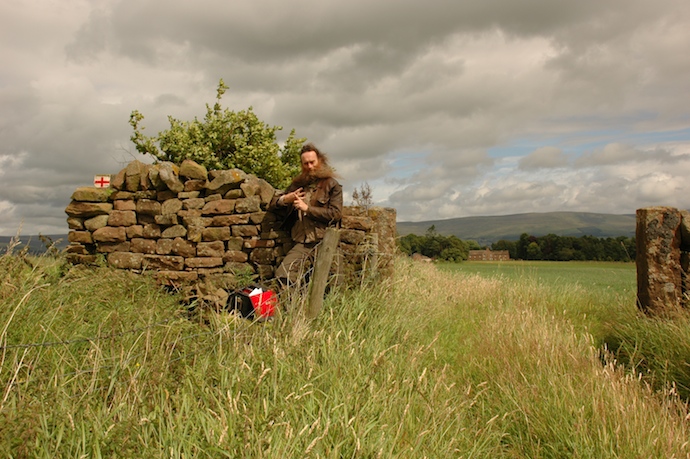 England Revisited is a monumental land artwork that builds upon English's earlier work All England Sculpture (1971). Then, he journeyed to, and marked with a St. George's flag, 75 component points from Cumbria to the South of England over three months. On a map and in the mind's eye, these points spelt out the word ENGLAND.
For England Revisited, he has revisited all 75 points creating an entirely new work about change. From July to September 2010, Simon traveled across the country, photographing the locations, collecting samples of the local flora, talking to the locals, as he had done in 1971. This material from both journeys, along with Simon's observations on England then and now, will ultimately form a downloadable touring exhibition in tape-slide format, to be produced by Artevents in 2011.
In the meantime, go to the dedicated website www.englandrevisited.net for more about the project, comparative photographs of the landscape (in 1971 and now) and videos of Simon's recent encounters with people, place and landscape.
About the artist:
Simon English is a conceptual land artist with over 20 ambitious land art works to his credit, including All England Sculpture, Camomile Swan (1989) and Reversing the Zebra (1992). A full biography is available on www.englandrevisited.net.
Related