Fissure by Louise Ann Wilson

20 – 22 May 2011
An extended walk in the Yorkshire Dales with live performance, created by Louise Ann Wilson.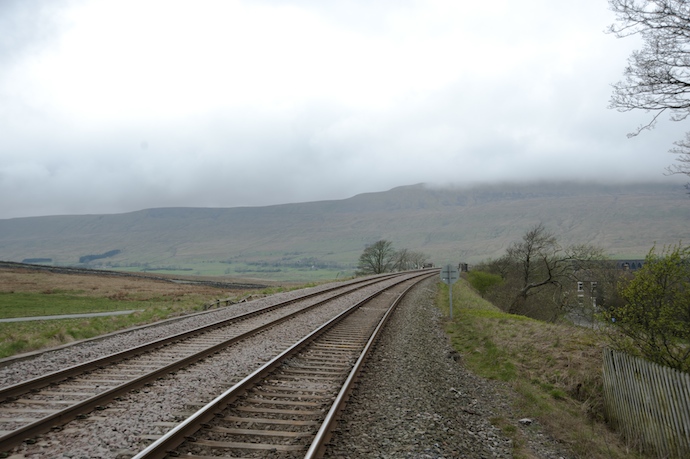 Acclaimed site-specific performance maker Louise Ann Wilson's first solo piece since her work with the remarkable wilson+wilson will unfold over three days in the Yorkshire Dales this Spring 20 – 22 May, 2011.
Fissure is a unique and unrepeatable durational performance event, a strikingly creative and affecting participatory pilgrimage through this breathtaking and ancient landscape.
To create Fissure Wilson is collaborating with internationally renowned composer Jocelyn Pook (www.jocelynpook.com), award winning poet Elizabeth Burns (www.elizabethburnspoetry.co.uk) and choreographer Nigel Stewart, along with neuro-scientists, geologists, dancers, choirs, and cavers.
An extraordinary creative encounter between artists, scientists, audiences and landscape, Fissure will create a new 'myth' about life, death, grief, resilience and renewal.
This is not theatre as we know it, but more of an archaeological dig or geographical survey…you will find a trace of yourself, too. For here, the great beauty, the sheer impudent trickery, is that in life, as well as theatre, we are audience and evidence, observers and specimens.
Lyn Gardner, The Guardian, on HOUSE (by wilson+wilson) ****
Louise Ann Wilson is an artist, scenographer, theatre and opera designer. She creates site-specific work in collaboration with both artists and experts from fields not usually associated with performance work. As co-artistic director of wilson+wilson, her work included House, Mulgrave and Mapping the Edge. See www.louiseannwilson.com for more information on Louise and her work.
There are a limited number of places available for Fissure. Day 2 involves a 16 kilometer walk, so a reasonable level of fitness is required to fully experience this extraordinary event. The ticket will include travel around the site, some meals and 2 nights accommodation. A range of accommodation will be on offer from camping to hotels. Tickets will be available on a first come basis; you will be required to fill out a fitness form.
We are running a special discount for people who live in the LA postcode area. £40 per person, or £35 each for two or more people. Call 07850 164819 or 077958 41942 for further details or download the Special Discount form to the right.
For full information and booking please download the linked documents to the right.
Discounts are available for groups of four or more people (see information document for details).
Fissure is produced in association with the Louise Ann Wilson Company.
Fissure is funded by Paul Hamlyn Foundation, Arts Council England, and PRSF.